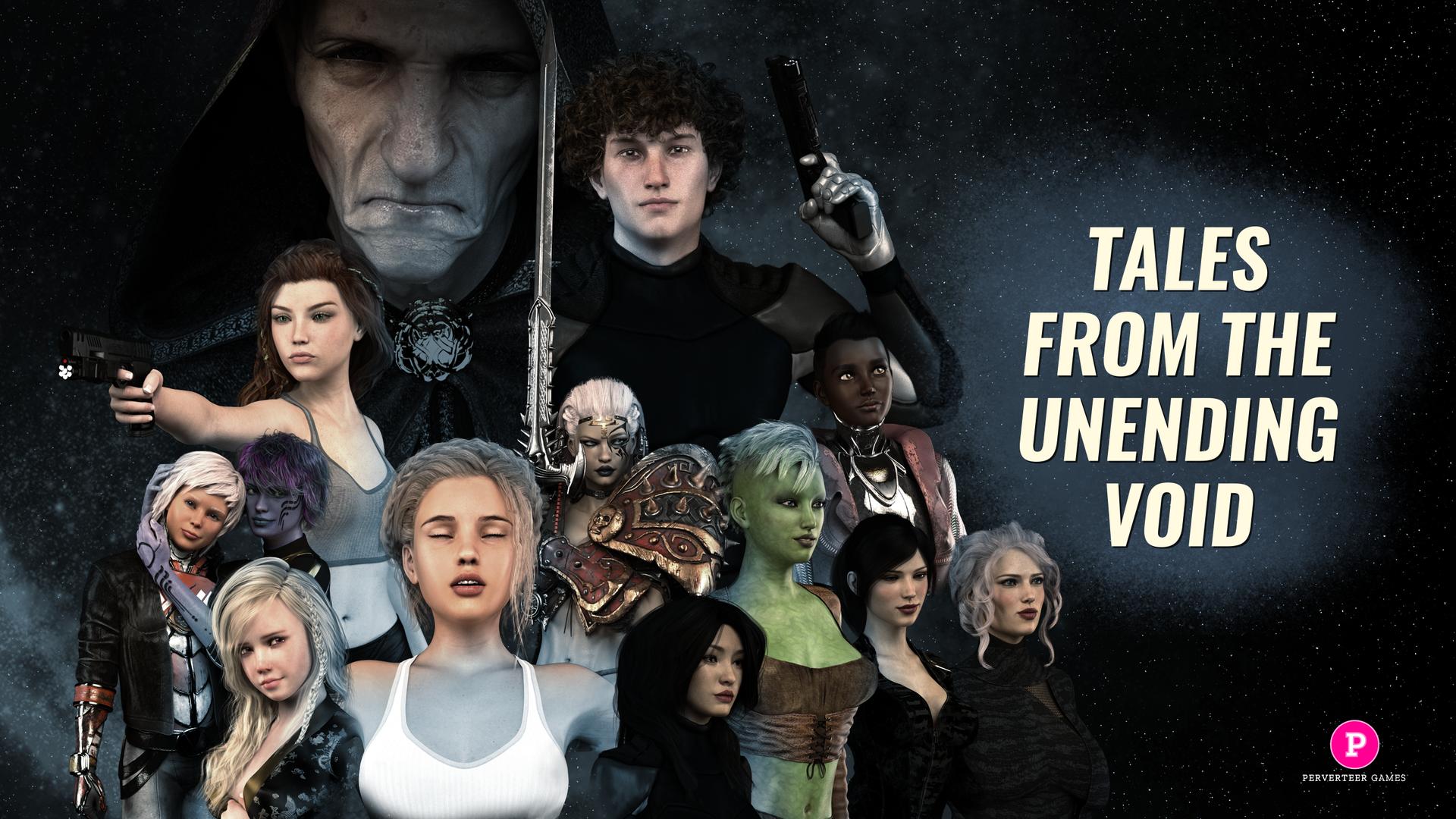 Tales From The Unending Void
Tales From The Unending Void v0.12a
---
The first half of the last episode of Season 1 of Tales From The Unending Void, hope you're going to enjoy this one! Alorth created over ten new animations.
Thanks to Grubb, Alorth, HoboCop86, FckThisShtImOut, Fhilb and Razielprince for proofreading and testing.

KNOWN ISSUES: A romantic scene with Raene plays even if you're not on her romantic path. A "page jump" input on the save/load screen steals the input on Android devices. Both issues will be fixed in the next release.
NOTE: The Android build has heavier compression to keep the file size under 2GB. Please back up your saves before installing the new version.


Changelog

- Add Episode 12a
- Update Portuguese translation (thanks to Grubb)
- Update Russian translation (thanks to MyPrettyWolfy)
- Update Polish translation (thanks to Freeman)
- Fix spelling, wording and grammar (thanks to Grubb, hideouz)
- Add option to jump to save/load pages (thanks to HoboCop86)
- Fix credits display
- ep011: Make Jade scene easier to reach (thanks to NoStepOnSnek)
- ep011: Add conditional to Lilly scene (thanks to boxedjack)
- ep011: Add Jade to one of the images (thanks to K18)
- ep011: Fix incorrect character assignments (thanks to HoboCop86)
- ep011: Fix Vess renders (thanks to HoboCop86)
- ep008: Add music to Aven scene
- ep007: Add music to Aven scene
- ep002: Fix missing image (thanks to UberPaladinSans)
Files
Season One (v0.12.1) (Free Edition, Uncensored)
2 GB
Season One (v0.12.1) (Free Edition, Uncensored)
865 MB
v0.12a (Free Edition, Uncensored)
2 GB
Get Tales From The Unending Void
Comments
Log in with itch.io to leave a comment.
Most likely not but will there ever be a Sinhala Translation?
It's already a struggle to get game translations in fairly common languages, unfortunately. Adding Sinhala would be great, but rather unlikely, I'm afraid.
Do you have an updated walkthrough?
I believe you mentioned sometime around episode 5 that you were planning for 3 chapters, and we were halfway through the first. Is season 1 = chapter 1, and we should be expecting 2 more (and are thus presumably 1/3rd through), or did you end up having to divide it outside a chapter break for space reasons?
That's correct. Season 1 will compromise the first 12 episodes. After that two more seasons will follow.
I wanted to say that this update is amazing !! Congrats
However I have a question, will there be a french translation ? If yes, when ?
Thanks! Unfortunately, I haven't found a French translator yet.

Hi, if you are still looking for some help in translating to french, drop me a msg.

I am! I can't see your email, but you can reach me at perverteergames@gmail.com or via Discord (perverteer#3683)
Android version can't install
Do you have enough RAM available? Did you uninstall any previous version before installing?
this is mt first try but the APK cannot install in my Android Phone
Loved the udpate. Love this game!
any femdom in this game? character name please
by season 1 u mean there's going to be season 2? if that's the case then i can't wait to see it
Yup, that's correct. The complete season 1 with extra scenes and achievements will be sold here as well.