Tales From The Unending Void
A downloadable game for Windows, macOS, Linux, and Android
Tales From The Unending Void is my next project and a sci-fi choice-based visual novel made in Ren'Py, much like my previous title Sisterly Lust.
PLOT
Camran is a young minor noble from the Sovereignty, a part of space dominated by humans. Erstwhile cadet of the Terran Naval Academy, Cam has been forced by circumstances to travel the galaxy, together with a band of friends, taking on menial jobs and occasionally smuggling some illicit cargo. As he involuntarily becomes part of sinister plans machinated by powerful intrigants, Camran's life is changed forever…
GAMEPLAY
The game is built on choices that will have an impact on the narrative. Multiple love interests, alien and human, are available to be pursued.
FETISHES
Incest (Brother/Sister, Mother/Son, Brother/Sister/Mother)
Harem
Anal
Lesbian
Corruption
Voyeurism
Masturbation
Teen
MILF
Futanari (Optional)
Group Sex (Optional)
BDSM (Sub & Dom, Optional)
Pregnancy (Optional)
And much more!
| | |
| --- | --- |
| Updated | 26 days ago |
| Published | 29 days ago |
| Status | In development |
| Platforms | Windows, macOS, Linux, Android |
| Rating | |
| Author | Perverteer |
| Genre | Visual Novel |
| Made with | Ren'Py |
| Tags | Erotic, Male protagonist, Romance, Sci-fi, Space |
| Average session | About a half-hour |
| Languages | English |
| Inputs | Keyboard, Mouse, Touchscreen, Smartphone |
| Links | Homepage, Twitter, SubscribeStar |
Download
Click download now to get access to the following files:
v0.1 (Free Edition, Uncensored)
185 MB
v0.1 (Free Edition, Uncensored)
188 MB
v0.1 (Free Edition, Uncensored)
169 MB
Comments
Log in with itch.io to leave a comment.
when will the relations the sisters start developing?
That will take some time as I want to properly set everything up. So a slower burn, but hopefully with a more powerful pay-off than in Sisterly Lust.
haven't even played it yet but I know it's good cause the last one game was amazing.
This was an amazing game. Any idea on when I'll be able to complete the story. Because now I need to finish this story haha
Thanks! I'm hard at work on the second episode and episodes will be released bi-monthly. I'm working on this title on my own and I have a day job, so my spare-time is limited, I'm afraid.

amazing gameplay and content improvement in nsfw scenes is great .
I.ll surely support once i earn something
Are the space shots supposed to be that dark? I know it is realistic, just checking.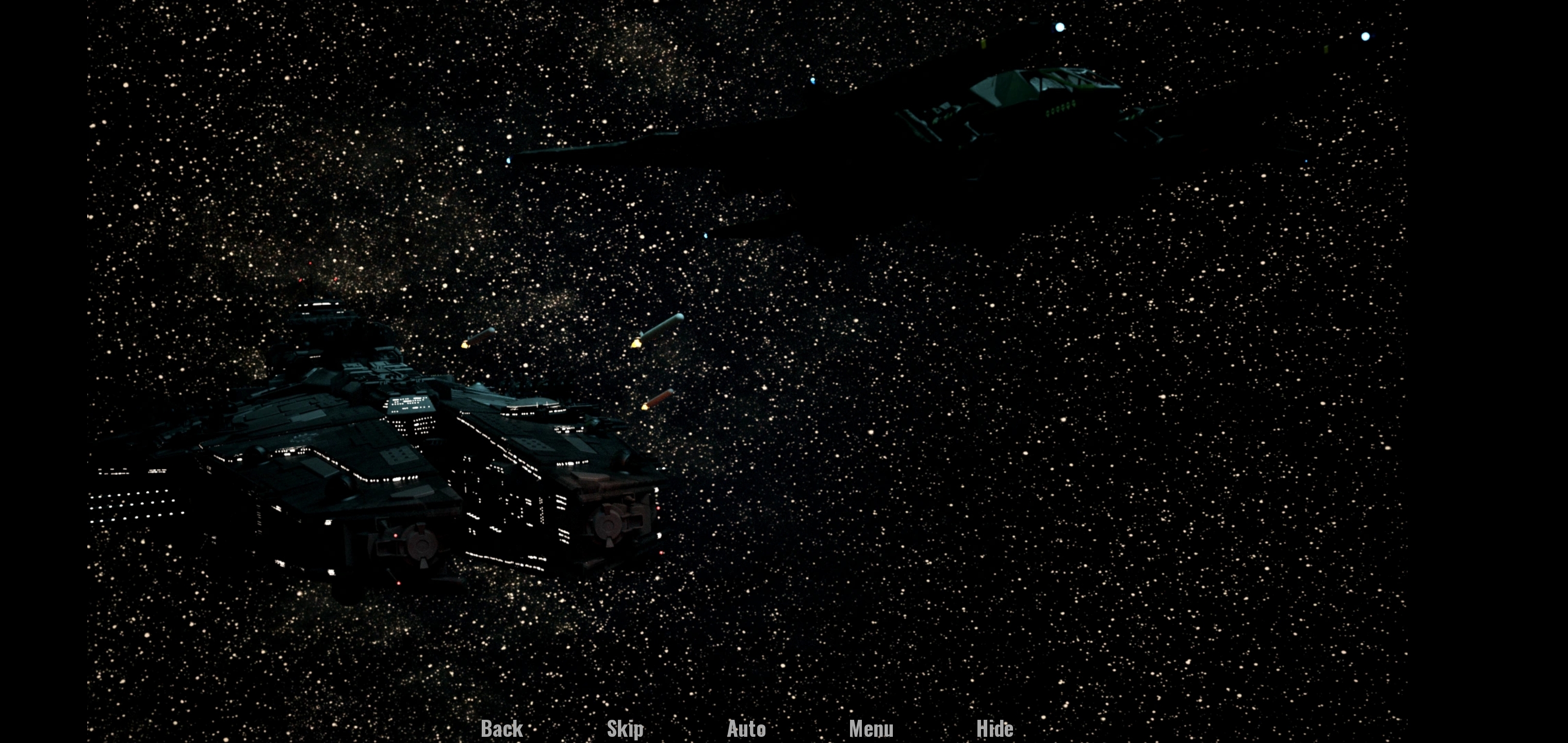 Yes, those are a little on the dark side. Future space scenes will feature different lighting.
Looks interesting but I haven't gotten too far yet!
Correction: "it's share" should be "its share". (Possessive its doesn't have an apostrophe - yes this is a crazy exception.)
Ok now I've played it... So far it's fucking brilliant... Definitely want to see a whole lot more soon, can't wait to have my own space Harem and the story so far is definitely Gripping.
So far the only suggestion/ feedback that I have is that In the future updates if possible I want to see a little more focus on the Animation during NSFW scene's, I find that it definitely helps when there are a few more frames of Animations that help to smooth out the motion and feels less like a bad frame rate from a FPS game otherwise I love everything so far... I just want to see more sexy smooth animations, not saying add more sex scenes but just a little more put into it
Thats me looking from the standpoint of someone who has high standards so if you can't or don't make those adjustments that's fine I'll still love this game from what I have seen... Phenomenal job mate.
Thanks a lot, really glad you liked it! On what hardware are you playing the game? The animations are smooth on my end, but maybe there's something else going on that prevents playback in some way.
Has a Star Wars look! Can't wait to try it. Hmmmm. No relationship tracker screen? Lust, Trust, Friendship?
They're probably an Amazonian culture that kidnapped my Sister. They'll likely try to indoctrinate her and she'll be safe until I rescue her. The message for the Commander is probably that "She can go Fuck herself for not rescuing my sister immediately and damning orders to Hell." Well Perverteer. That's a Hell of a temporary stop point.... So Far Fucking A+++.
Why reply to yourself i think the sword wielding dick chopper is the futa
A friendship tracker might be a good idea in a future update. There are no points this time, but it might be nice to have an overview of the girls you're in a relationship with.
Thanks for the glowing review!
Agreed Perverteer. How your girls feel about you is a pretty Critical bit of information when the Entire Story revolves around building a relationship with them (ass-orted sex scenes being of secondary import)...